The vehicle depot is a kind of multi-purpose room in the open air museum. This is where special exhibitions and larger events take place.

When the weather is bad, events planned for outside can be relocated here at short notice. There are also a few larger exhibition pieces which give provide evidence of the industrialisation of the region, and because of their size alone could only be in this room.
Most striking is the big steam engine at the back on the left, which dates from the 1930s.It was originally in the Irsch sawmill in Saarburg, where the saw frames were driven by thepowered by energy from it. For the most part it was fuelled with sawdust and other wood waste, of which there was a constant supply in the mill.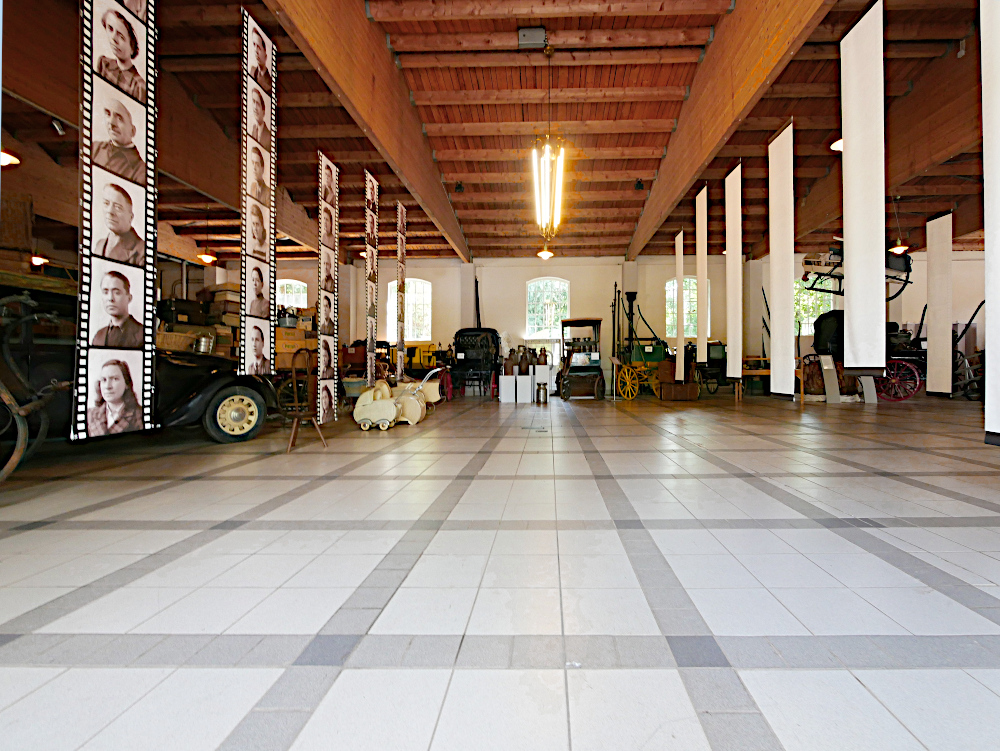 On the right there is a steam engine but unfortunately the boiler has not been kept. This engine is from the Rendenbach tannery in Trier, where it was in service until the end of the 1980s.It is connected by a transmission belt to a sleeking machine, which is from the Streit tannery in Metterich near Bitburg. This is how the hides were stripped of any flesh before they were placed in the tan pits to be tanned. Both machines indicate how much importance was attached to the art of tanning in the region in past centuries .
Alongside the way into the permanent exhibition, the cooling machine from the former Löwenbrauerei (brewery) in Trier has been reassembled. it is a Linde cooling machine from the 1930s, which was in use in the brewery until the 1990s.
As soon as you step inside the visitor centre you will notice the letters forming the KUAG logo. From the very start of production (in 1964), Kunstseiden Textil AG Konz (Kuag), founded in 1963, was engaged in the dyeing of polyester textile fibres, which are primarily used in the manufacture of upholstery and panelling in the interior of vehicles for the automotive industry. After several changes of ownership the last remaining department shut down production in 2005. Underneath the sign for the company there is now a dyeing machine from the former Kuag works in Konz. The machine is now the only one of its kind and hence a real curio. This exhibit is of particular significance to our museum, in that the voluntary director of our museum, Dr. Ulrich Haas, had founded the company and managed it until his retirement.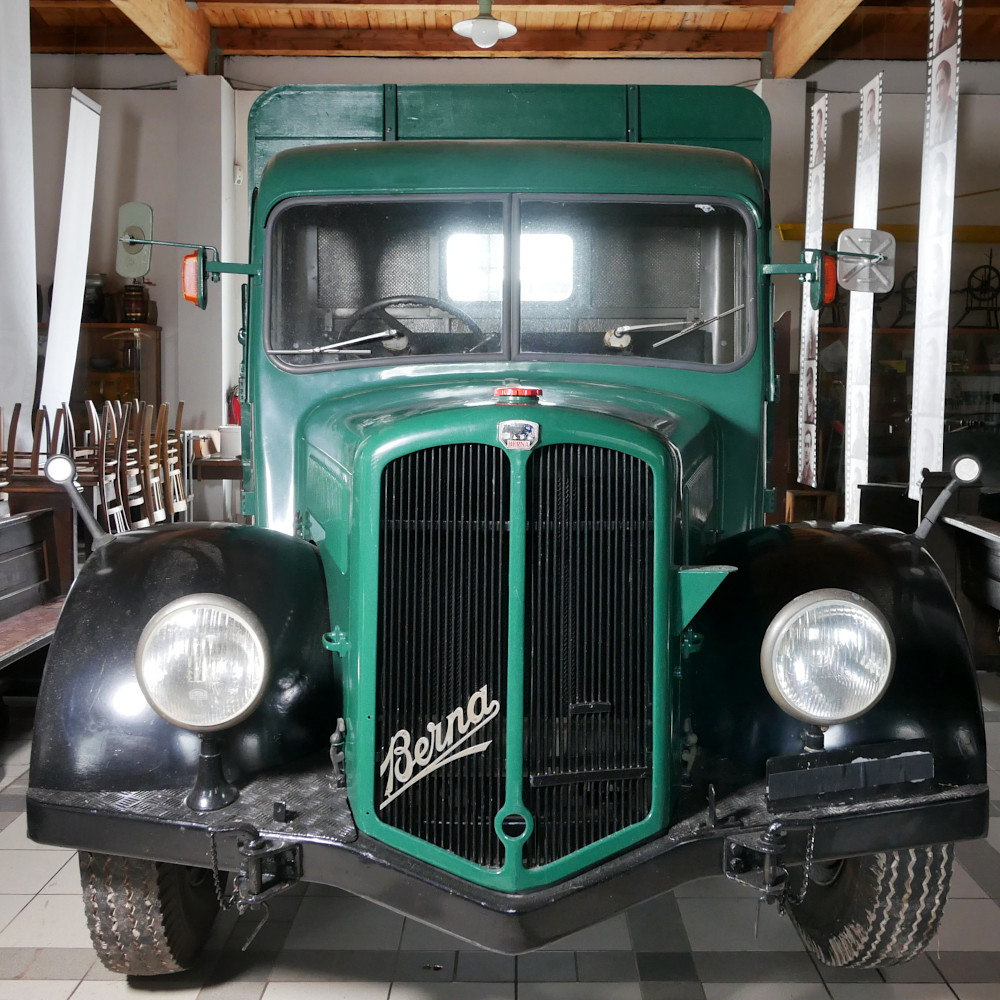 Our collection of carriages is also arranged in the visitors' hall. During the Christmas market Father Christmas is also fond of using the sleigh that is suspended from the ceiling.