The Gödenroth parish hall was the first building to be reconstructed in the open air museum. It was first built in 1749 as a single storey shepherd's house for the Hunsrück village of Gödenroth. By 1792 the parish already needed to extend it by one floor to use as the parish hall. It was given a stunted hip roof with a ridge. This is where the bell to summon the parish councillors to meetings was installed. The covered steps leading up to the meeting room were built on the outside on the gable end. This meant anyone spying at the door was clearly visible.
The ground floor was used as an almshouse at times. The adjacent shed was first used for small animals, later for storing the fire extinguishing equipment.
From Trier's point of view, such a parish hall was remarkable since it indicates a certain communal autonomy.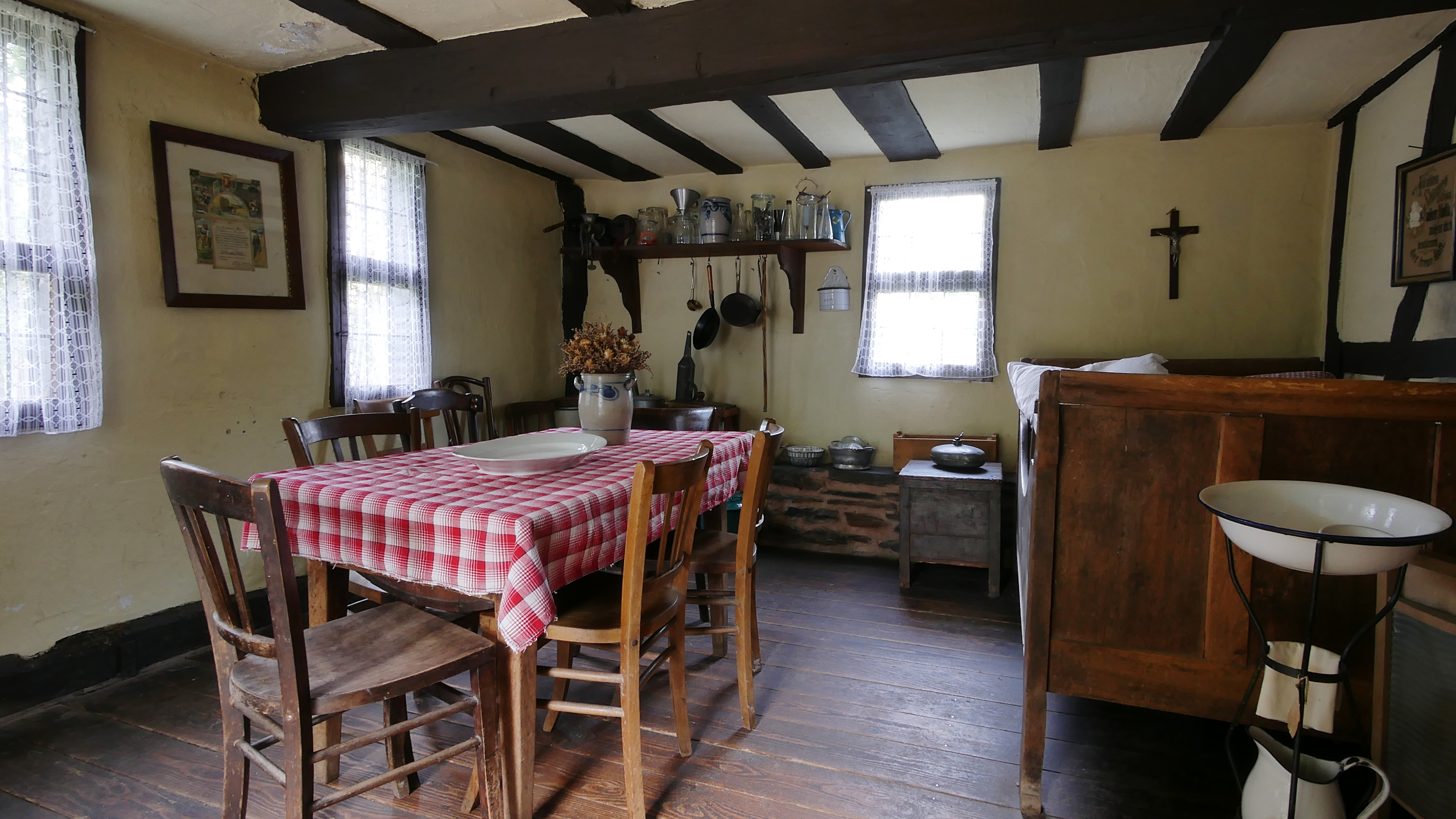 In the once strictly governed Electorate of Trier things like communal mills, cooperative bake houses and own parish halls were not tolerated at all. The administration during the Electorate was very efficient but would not tolerate democratic institutions.
Built in: 1749
Added on to in 1774
Dismantled: 1976
Reconstructed: 1976-78
(Rhine-Hunsrück district)
Videos:
Maije - Hunsrücker Liebeserklärung - Pleizenhausener Mundart mit Josef Peil (Vorderer Hunsrück).