The house Molz from Fronhofenwas built in 1808 as the property of a rather affluent full-time farmer. It presents a two-storey half-timbered house, three rooms deep, the ground floor living quarters and livestock sheds of which are built from quarried slate.
.
By arranging three rooms behind each other, the kitchen, which is in the middle of the house at the end of the passageway, gets hardly any light. This is a so-called "black kitchen", which - apart from a tiny window in the gable wall - only got light from the open fire in the kitchen stove. The building was reconstructed in the museum as it was in 1875.
.
Because of the untimely death of its constructor, it was only inhabited sporadically since 1875. That is why it remained without major conversions. During World War II, the house was used as a prisoner-of-war camp, primary for French prisoners. In the corridor of the house, there is an exhibition about this subject. Upstairs, the former situation was reconstructed based on photographs. The windows were barred and the beds were knocked together from unprocessed wood.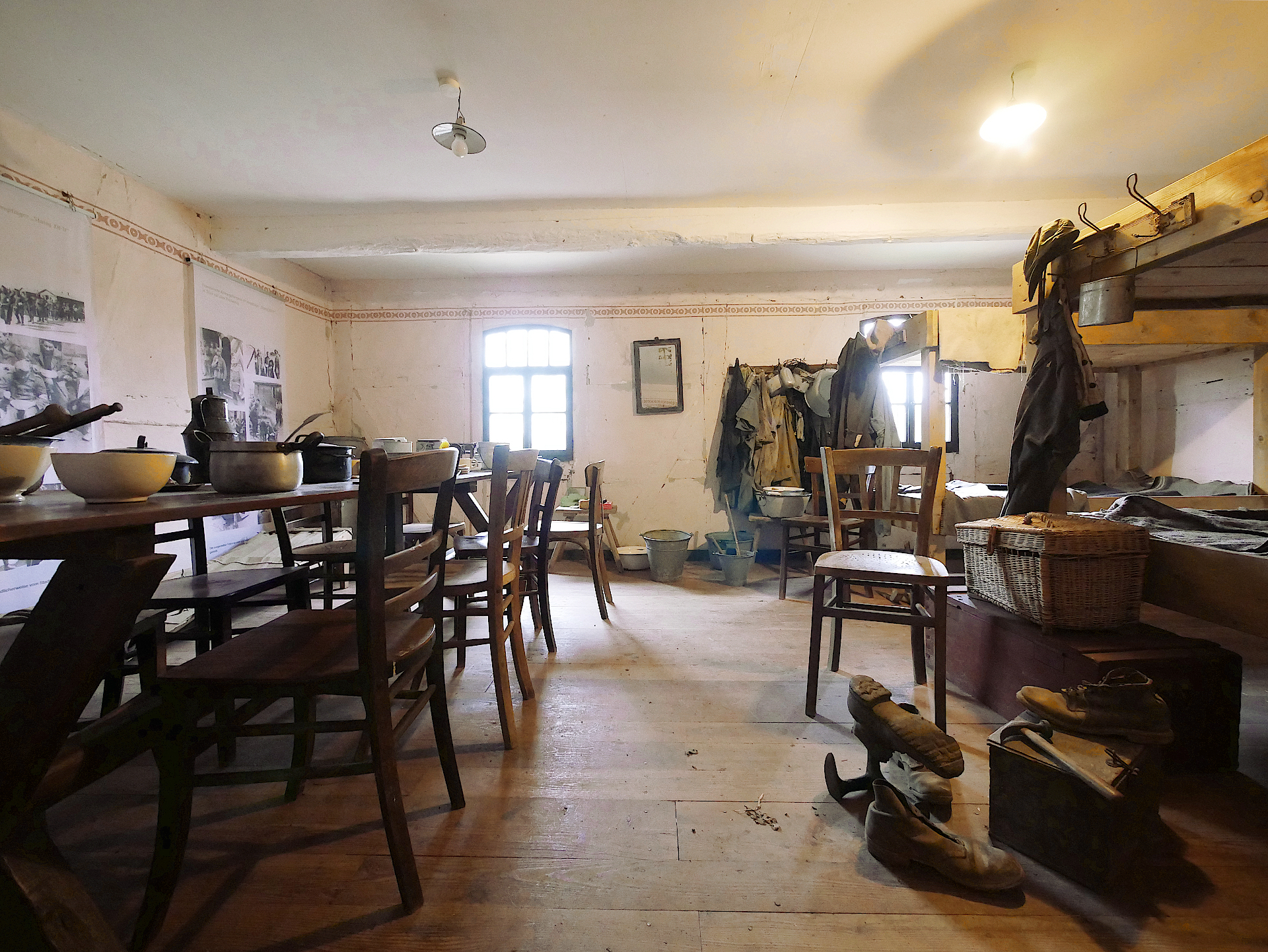 .
Built in: 1808
Dismantled: 1988
Reconstructed: 1988-1994
(Bernkastel-Wittlich district)
Videos:
Helmut Leiendecker Voasteck
De Schmeerchrest - Gedicht über einen fliegenden Händler; Messericher Mundart mit Elfriede Trierweiler (Südeifel)