The Bosselstube (handicrafts room) from Roth is a type of farm outbuilding, which was often built in the 19th century in the Hunsrück.


On the ground floor, which is built entirely of quarried slate, there was a pigsty. On top there is half-timbered floor, which soft wood was used to build - as was frequently the case in the 19th century.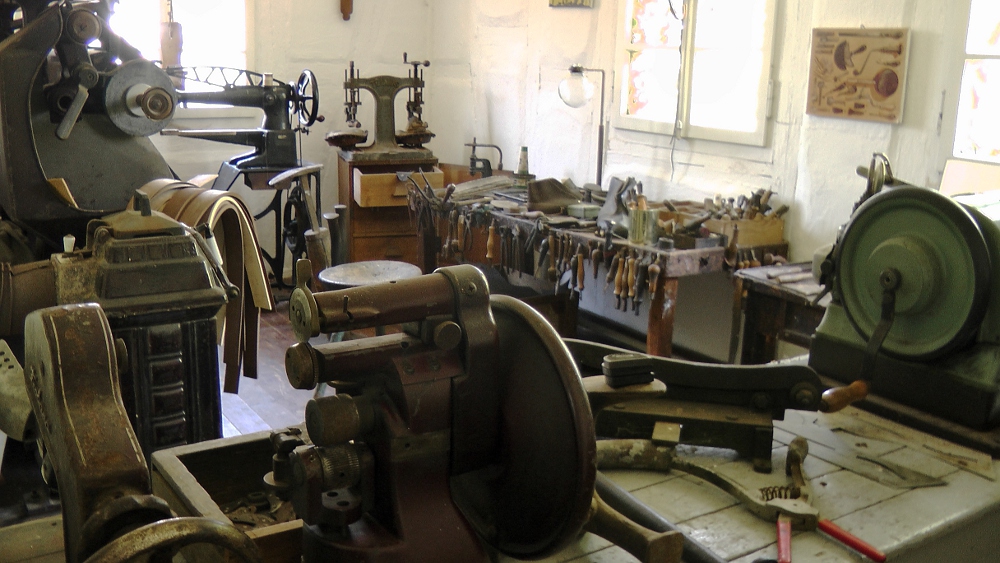 On this upper floor, which is accessible via a covered exterior staircase, are the rooms of the shoemaker's workshop. This is ready for use and is used, for example, for demonstrations on campaign days. The workshop rooms are located on this upper floor, which is reached by a covered outer stairway. There is also a staircase from here to the servant's room in the attic.


The brush-making workshop of the war-blind Johann Hoffmann was set up in the basement in 2016. This came to our museum as a donation from his daughter Manuela Hoffmann. It was supplemented by the remaining stocks from the dissolution of the sales organisation.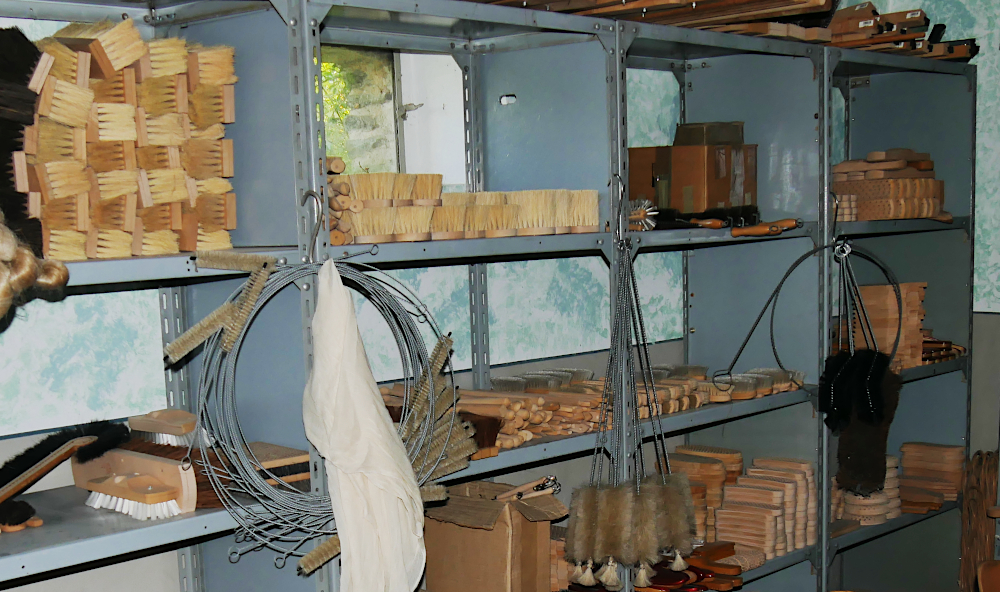 Built in: 2nd half of the 19th century
Dismantled: 1979
Reconstructed: 1981-1983
(Rhine-Hunsrück district)
Videos:
Rudolf Molter, Mein Penne Scho-u (My Nail Shoes)
Opening of the brush-making workshop of a war-blind man in the lower basement (2016)