The garden belonging to the Saargauhaus was created in 2000/2001 as part of the cross-border project "Gardens without Borders" as a garden of plants typical of this region.
It is enclosed by a plastered stone wall whose pillars hold wrought-iron grilles. For our museum, meanwhile, this walled garden offers us ideal conditions for pre-growing plants. Seeds are sown and small cuttings planted in a protected environment. When they have germinated and/or are large enough, they are then moved to their final final place in another of our gardens where they are allowed to develop to their full size.
Some of our plants remain in this garden, flowering and forming seeds. In the days when seeds could not be bought in general, some lettuce plants were deliberately "shot" so that the seeds could be harvested for the next year.
Furthermore, in 2021, when we redesigned our gardens, we were inspired by the seed diversity of the Obst- und Gartenbauverein Bengel e.V. and we hope to be able to give something back to all interested parties in the long term by breeding various varieties.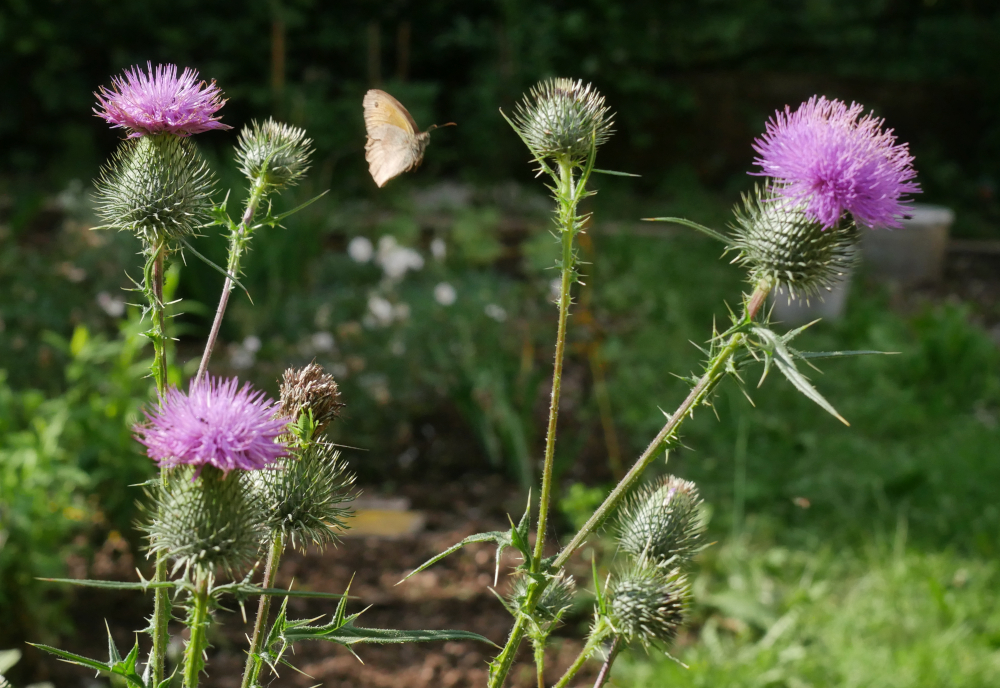 To the Hunsrück Garden