For us folklorists the water supply in times gone by is a not insignificant subject. From time immemorial people have had to go to great endeavours to obtain this precious liquid.What is the Lambach pump?
- A reciprocating pump, where a large float moved by stream water fed into it drives a plunger into a cylinder above it, which pumps the spring water through a discharge line into an elevated tank.
This is how the households in Oberemmel were supplied with drinking water. The Oberemmel Lambach pump even has two displacement cylinders driven by floats that move up and down alternately via a balancing rod and thus make it possible to pump water continuously. It is unlikely that Lambach pumps, in particular twin machines of the type used in Oberemmel, are still in use nowadays anywhere any longer and they are usually scrapped for this reason. So the Lambach pump that has been restored in our museum represents a special point of attraction as a living technological fossil, as it were.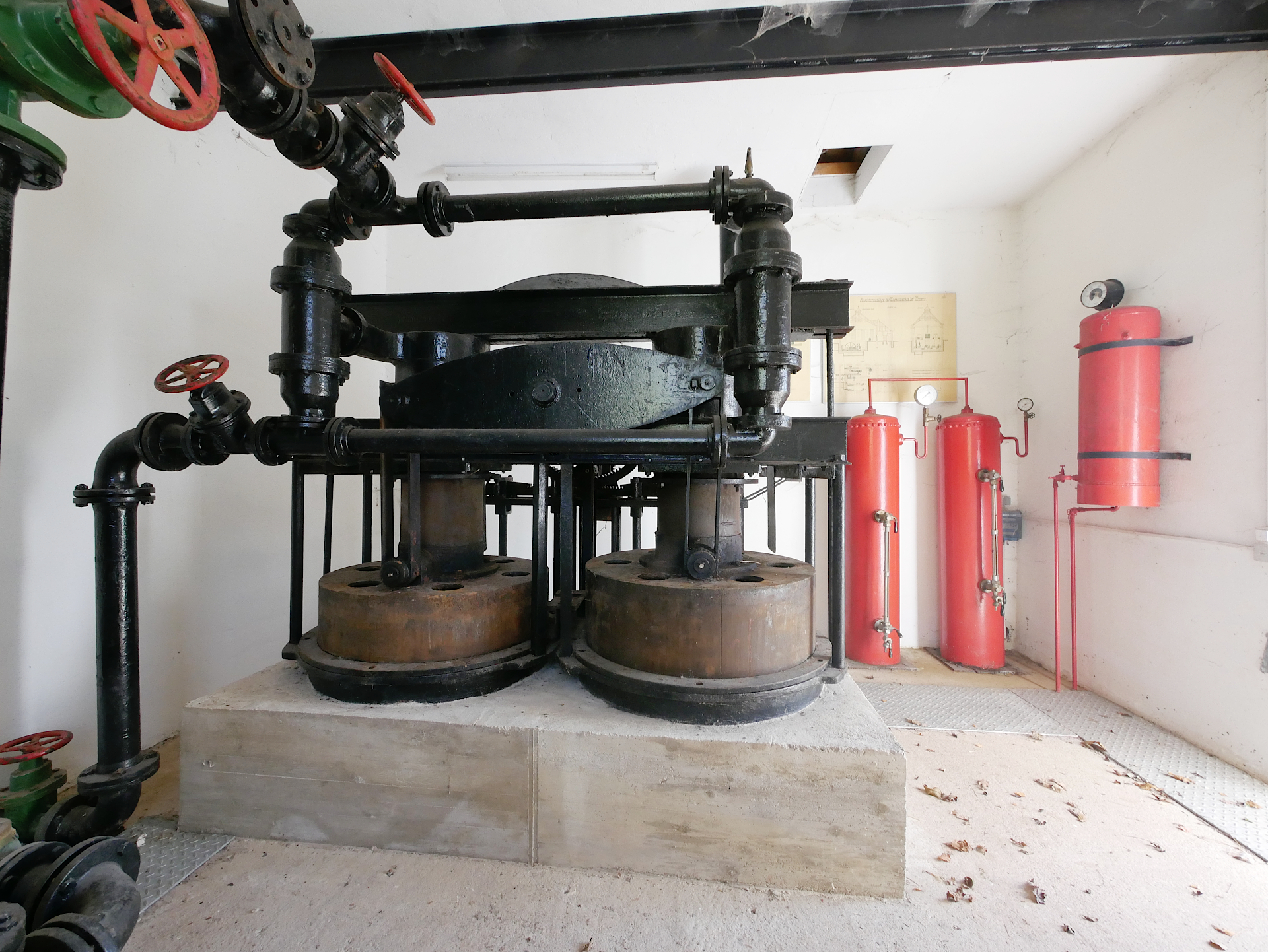 We have chosen a place below the spring tapping from the time when the bunker was built during the 2nd World War as the site for the pump so that it can be operated with the water that still runs there. This is the reason why you will have to walk a little farther to reach it, which we hope you can put up with! In choosing this site this also constituted a step towards extending the museum grounds that can be explored on foot. The projected forestry and timber museum is also to be developed in conjunction with the forestry association along the path here, and possibly also the boundary stone museum and in the distant future a water mill as well.
Videos:
Eröffung der Lambachpumpe im Freilichtmuseum Roscheieder Hof , Ansprache Museumsleiter Dr. Ulrich Haas